About Holy Cross
Founded in 1987 and dedicated in 1991, Holy Cross is a member of the Lutheran Congregations in Mission for Christ. Our worship is a blend of modern and contemporary style, and we welcome visitors.
About Pastor Jay Rossman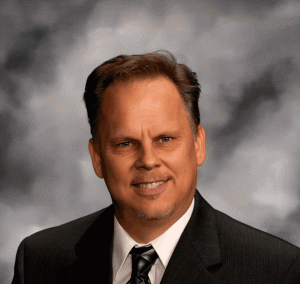 Pastor Jay has been a member of Holy Cross for over 17 years and has served as Deacon, adult Bible study leader, Youth Peer Ministry instructor, Confirmation teacher, council and committee member, worship leader and preacher, and drummer and guitar player.  He has a Master of Arts degree from Wartburg Theological Seminary and a Master of Arts in Communication from the University of Dubuque.  Jay has worked as a Director of Youth Ministries at another Aberdeen congregation and has over 25 years of business management and teaching experience.